Ad blocker interference detected!
Wikia is a free-to-use site that makes money from advertising. We have a modified experience for viewers using ad blockers

Wikia is not accessible if you've made further modifications. Remove the custom ad blocker rule(s) and the page will load as expected.
Not hiding an escape sequence
Edit
I have a log file which contains Ansi Escape sequence <1b>[H<1b>[2J
AnsiEsc plugin does not hide these escape sequences. Shouldn't it hide them?
The escape sequence are created by the "clear" command:

$ clear > foo.txt

and foo.txt contains <1b>[H<1b>[2J
-- Dominique 2010/06/17
Running the following command, I would expect to see the word "foo" with color. But AnsiEsc does not show any color:
$ echo "foo bar" | grep --color=always foo | vim -c AnsiEsc

The terminal codes (output of grep) are:
<1b>[01;31m<1b>[Kfoo<1b>[m<1b>[K bar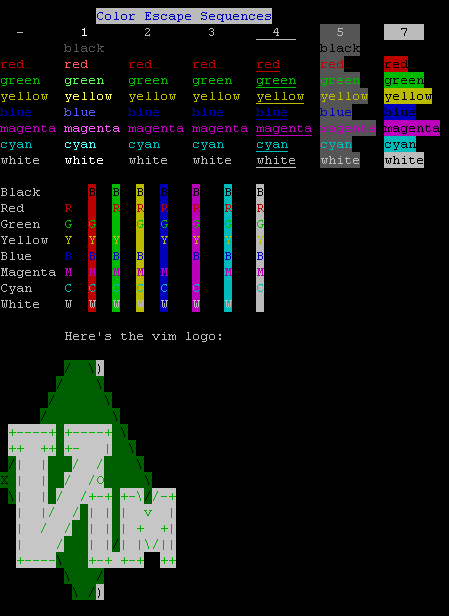 problem with demo
Edit
=> I used Vim with Debian 7.X

more AnsiEsc.txt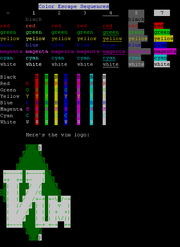 Display good color but have a look on

vi AnsiEsc.txt

ECC
:AnsiEsc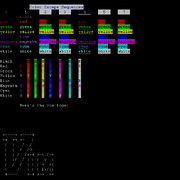 don't show same color, and the problem is when tag is combined (the logo VIM is only in black and white and it should be not)