Neverland
Edit
The Neverland colorscheme package contains four different versions of the Neverland theme:
neverland.vim
neverland-darker.vim
neverland2.vim
neverland2-darker.vim
It is highly optimized for Perl hacking, and also works very well with C, Lua, Bash and Python. For Perl hackers, an additional package is available for additional syntax highlighting rules.
Screenshot
Edit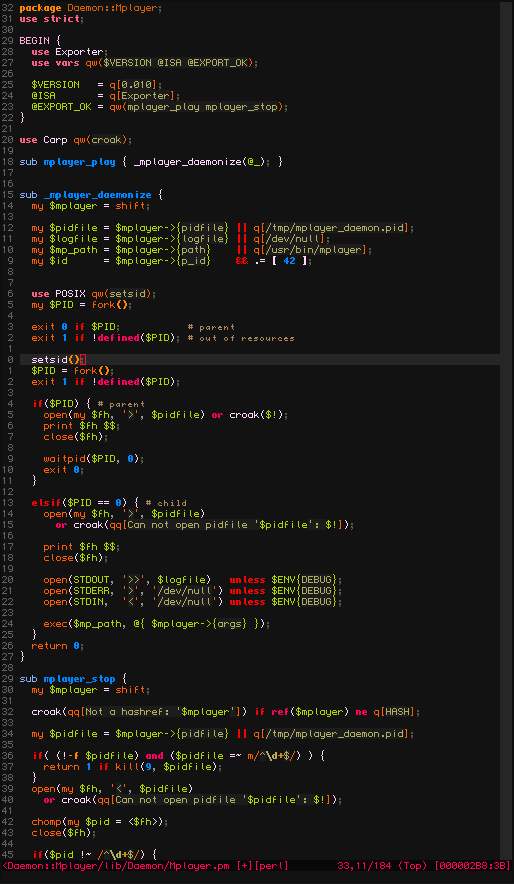 Ad blocker interference detected!
Wikia is a free-to-use site that makes money from advertising. We have a modified experience for viewers using ad blockers

Wikia is not accessible if you've made further modifications. Remove the custom ad blocker rule(s) and the page will load as expected.