Use this page to discuss script 3397 3397
Add constructive comments, bug reports, or discuss improvements (see the guideline).
Do not document the script here (the author should do that on vim.org).
This page may be out of date: check the script's vim.org page above, and its release notes.
Neverland
The Neverland colorscheme package contains four different versions of the Neverland theme:
neverland.vim
neverland-darker.vim
neverland2.vim
neverland2-darker.vim
It is highly optimized for Perl hacking, and also works very well with C, Lua, Bash and Python. For Perl hackers, an additional package is available for additional syntax highlighting rules.
Screenshot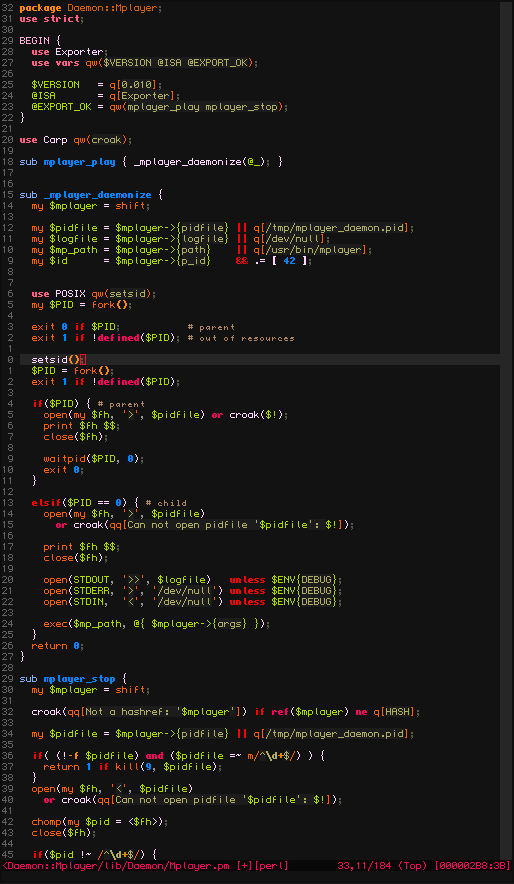 Comments