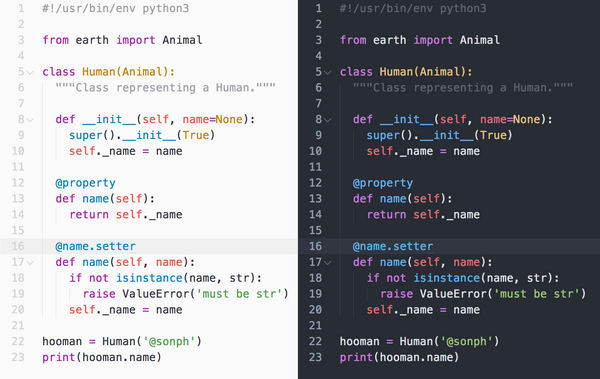 Consistent cterm and gui colors, plus matching themes for plugins such as vim-airline, lightline or NERDTree. Provides harmonious colors and styles for all UI elements and syntax groups.
Matching color schemes for other editors and terminals such as gnome-terminal, iTerm, macOS Terminal.app, Sublime Text, etc. are also available.
Installation instructions are at the script page. JohnBeckett (talk) 03:57, July 1, 2016 (UTC)
Ad blocker interference detected!
Wikia is a free-to-use site that makes money from advertising. We have a modified experience for viewers using ad blockers

Wikia is not accessible if you've made further modifications. Remove the custom ad blocker rule(s) and the page will load as expected.