Use this page to discuss script 877 GVColors: display X Window colors
Add constructive comments, bug reports, or discuss improvements (see the guideline).
Do not document the script here (the author should do that on vim.org).
This page may be out of date: check the script's vim.org page above, and its release notes.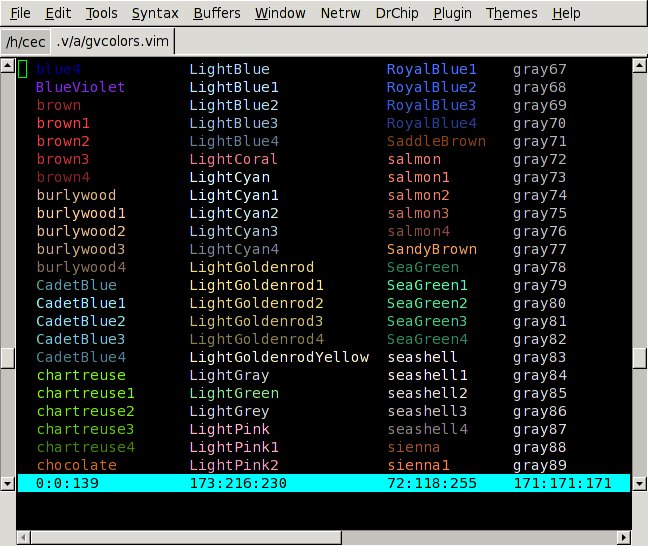 GVColors produces this four column display of colors under the X windowing system. At the bottom, the red:green:blue values are shown in decimal.